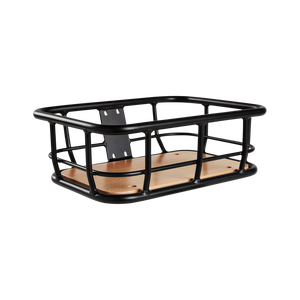 Versatile and stylish, carry your essentials with this easily mountable basket.
Overview
The Medium Front-Mounted Basket is designed as a "medium" size in-between our Small and Large baskets. It also features an attractive wood bottom that ensures your snacks aren't going anywhere. Thoughtful design also makes it easy to mount your headlight.
Have more to carry? Check out our Large Front-Mounted Basket.
---
Medium Front-Mounted Basket