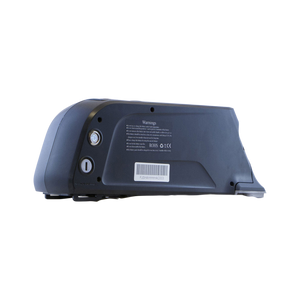 48V, 11.6 Ah (557 Wh)
Overview
Have a 2018 or newer model ebike? View compatible batteries here.
This 48V 11.6Ah Lithium-Ion downtube-mounted battery pack offers best-in-class range and performance. The battery securely mounts to the base and can be locked into place with the included keys. Batteries can be removed easily without disconnecting any wires to charge indoors or to switch to a fully charged battery for extended riding.
Battery purchases are final; batteries cannot be returned. View our full return policy here.
---