Seattle Showroom
Our Seattle showroom is the perfect place to try one of our ebikes and see what we're all about.
Open for Test Rides
7 Days a Week, 10 a.m. to 6 p.m.
Come test any of our electric bikes to see what all the buzz is about.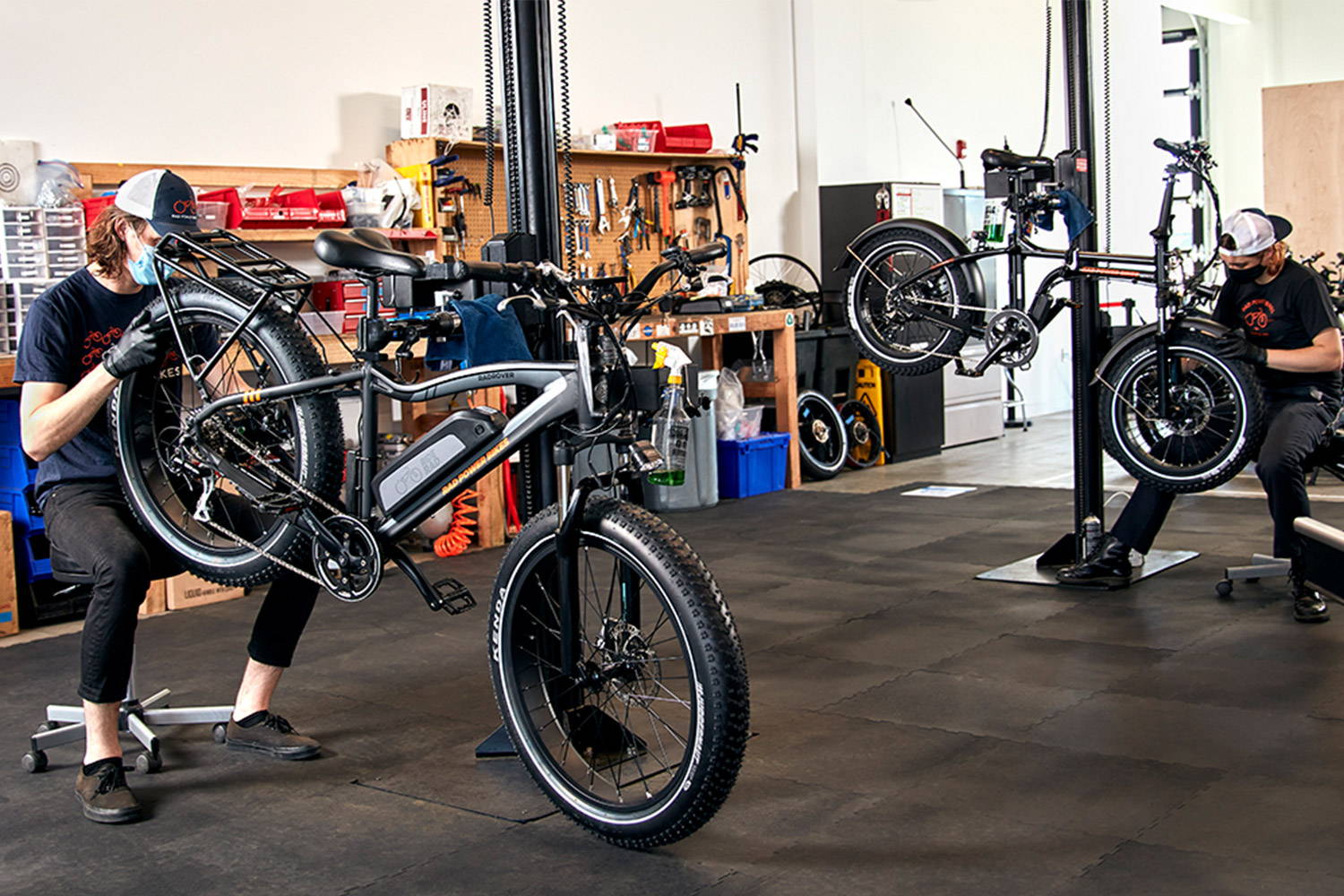 Open for Service Appointments
Monday through Friday, 9 a.m. to 5 p.m.
Appointment Only
Please note that we cannot allow walk-ins, and customers will not be allowed in the building.

To schedule your appointment, please call (800) 939-0310 x5. You'll be asked to leave a detailed voice message with your name, phone number, email address, and type of service needed. One of our service agents will then contact you to confirm an appointment time.

If coming to us isn't possible, Rad Mobile Service can come to you if you live in the greater Seattle area. Our mobile team can safely perform no-contact tune-ups, safety inspections, install accessories, and even do repairs -- right in your driveway.
So we can assist each individual quickly, please refrain from leaving multiple messages for the same appointment. During your visit, we will be wearing a mask and practicing social distancing. We ask that you do the same. We are dedicated to your safety, and will be following the requirements outlined by the State of Washington.