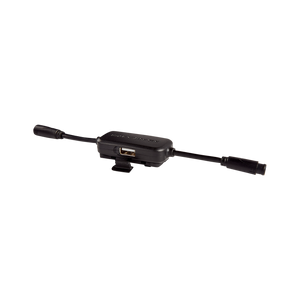 Charge your device while you're on the go with this USB charger that can provide power even while your electric bike is turned off.
Overview
Designed exclusively for our semi-integrated and RadTrike batteries, the USB Charger plugs seamlessly into your wiring harness to provide 1 amp of on-demand electricity—even when the bike's turned off.

Need to charge a second device? Your bike can accommodate up to two USB Chargers simultaneously.
---