Rad Power Bikes Recalls RadWagon 4 Electric Cargo Bikes Due to Fall and Crash Hazards (Recall Alert)
Release Date: November 3, 2022
Release Number: 23-709
Recall Summary
Name of Product: RadWagon 4 Electric Cargo Bikes
Hazard:  The rim strip on the tires can be misaligned, causing the tube to pop and damage the tire. Additionally, the tires with a ribbed sidewall can unexpectedly go flat, risking serious injuries from loss of control and/or crash.
Remedy: Repair
Consumers should immediately stop using the recalled E-Bikes and contact Rad Power Bikes to schedule a free repair to replace both tires and rim strips. Rad Power Bikes is contacting all known purchasers directly.
Consumer Contact:
Rad Power Bikes toll-free at 844-406-2703 from 7 a.m. to 6 p.m. PT Monday through Sunday, email at RadFix@radpowerbikes.com or online at www.radpowerbikes.com/pages/recall-radwagon4-tires or go to https://www.radpowerbikes.com/ and click on "Recalls" at the top of the page for more information.
Recall Details
Units: About 29,300
Description:
This recall involves Rad Power Bikes's RadWagon 4 Electric Cargo Bikes (ebikes) which were sold in black, white and orange colors. The name "RADWAGON" is printed on the side of the upper downtube of the ebike frame and "RAD POWER BIKES" is printed on the lower downtube of the frame. The ebike has two tires (front and rear). This recall also includes spare RadWagon 4 tires sold separately under the product name Rad Power Bikes by VEE Tire Co. that measure 22 inches by 3 inches.
Incidents/Injuries: The firm has received 137 reports of tires blowing out, deflating and separating from the sidewalls. There were eight injuries including five reports of road rash, cuts and/or bruises and one report of a broken wrist and one report of a broken arm.
Sold at: Rad Power Bikes stores nationwide and online at www.radpowerbikes.com from September 2020 through August 2022 for about $2,000 (RadWagon 4 ebike) and for about $40 (tire) sold separately.
Importer: Rad Power Bikes Inc., of Seattle, Washington  
Manufactured in: Thailand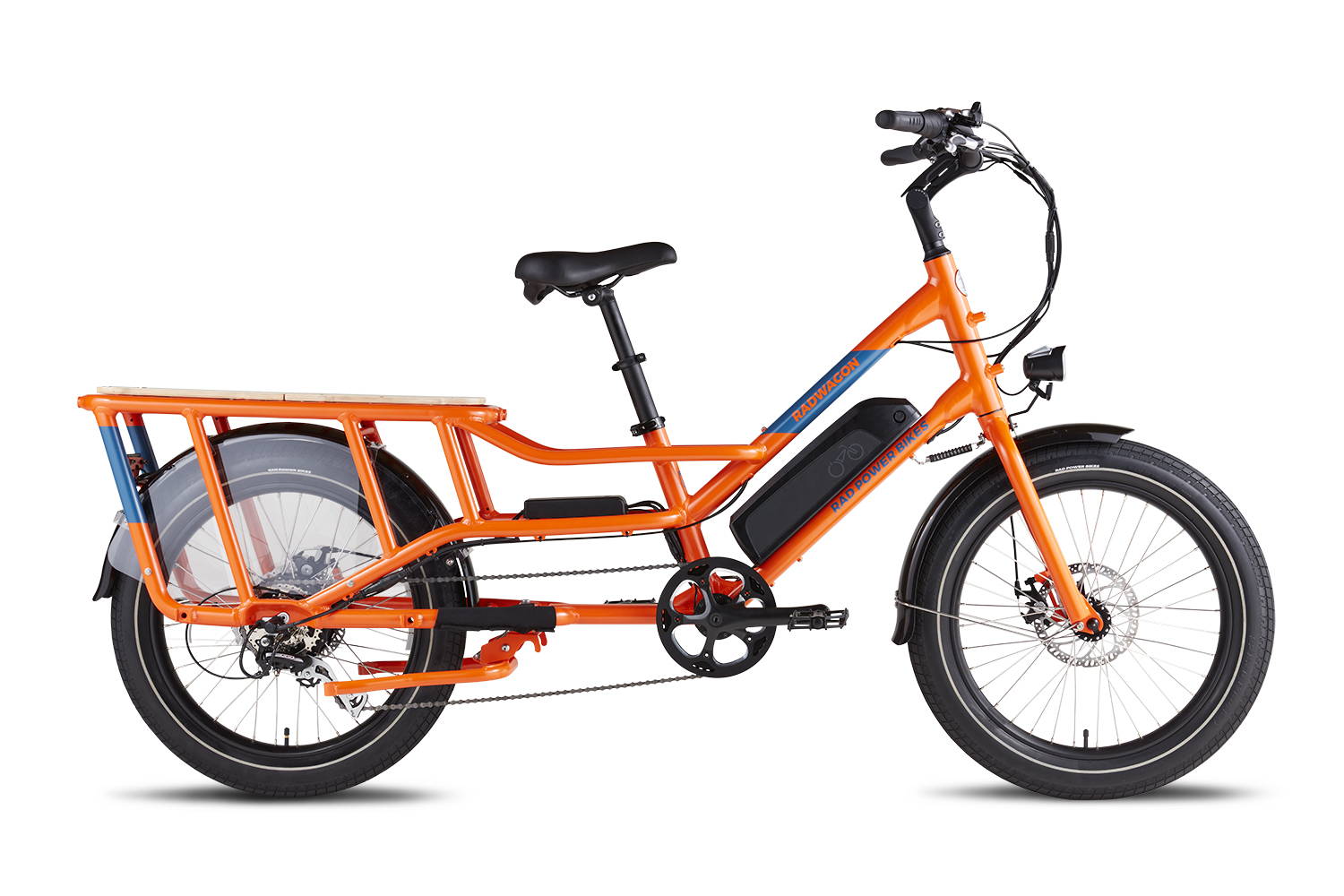 Recalled RadWagon 4 Electric Cargo Bike (Orange)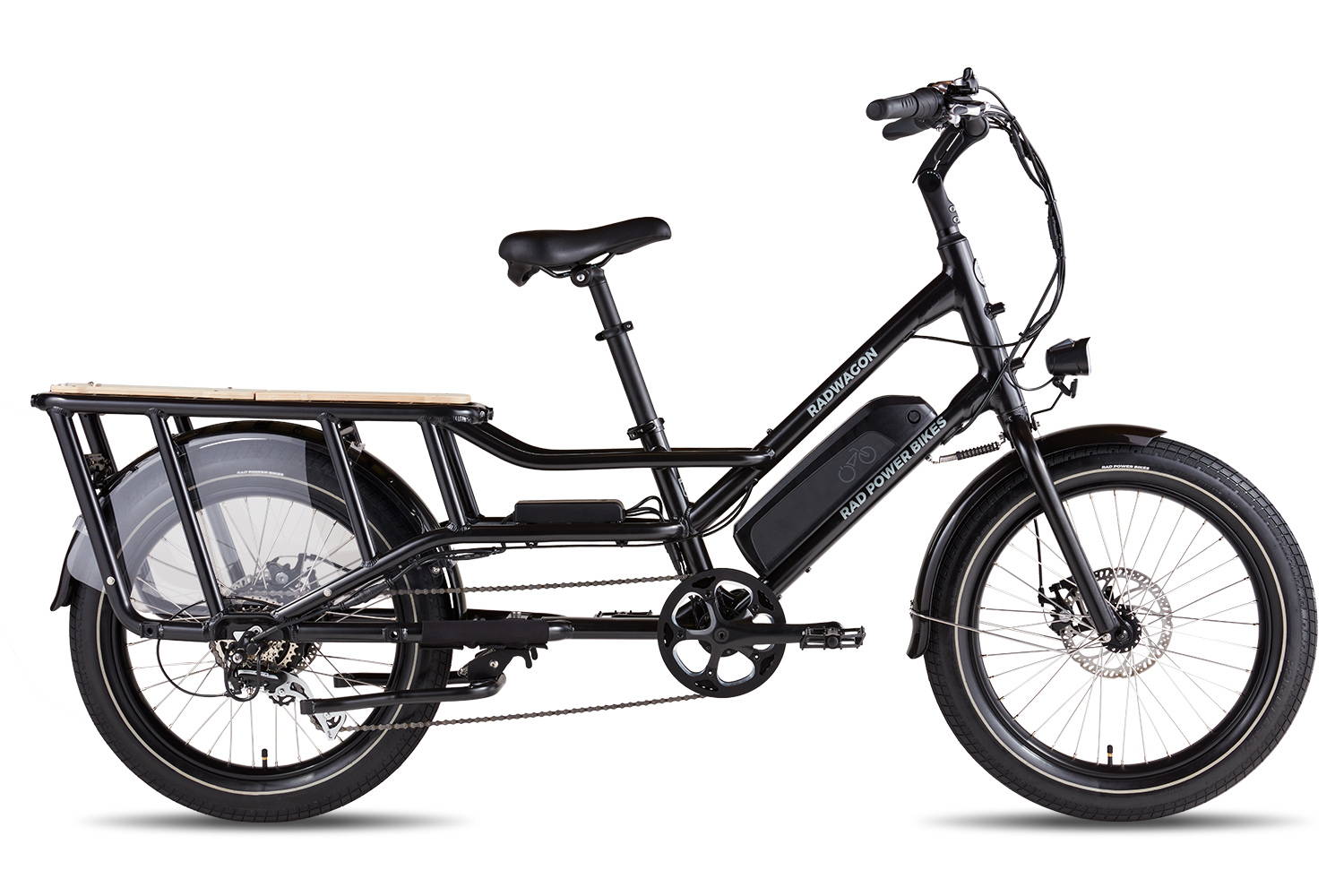 Recalled RadWagon 4 Electric Cargo Bike (Black)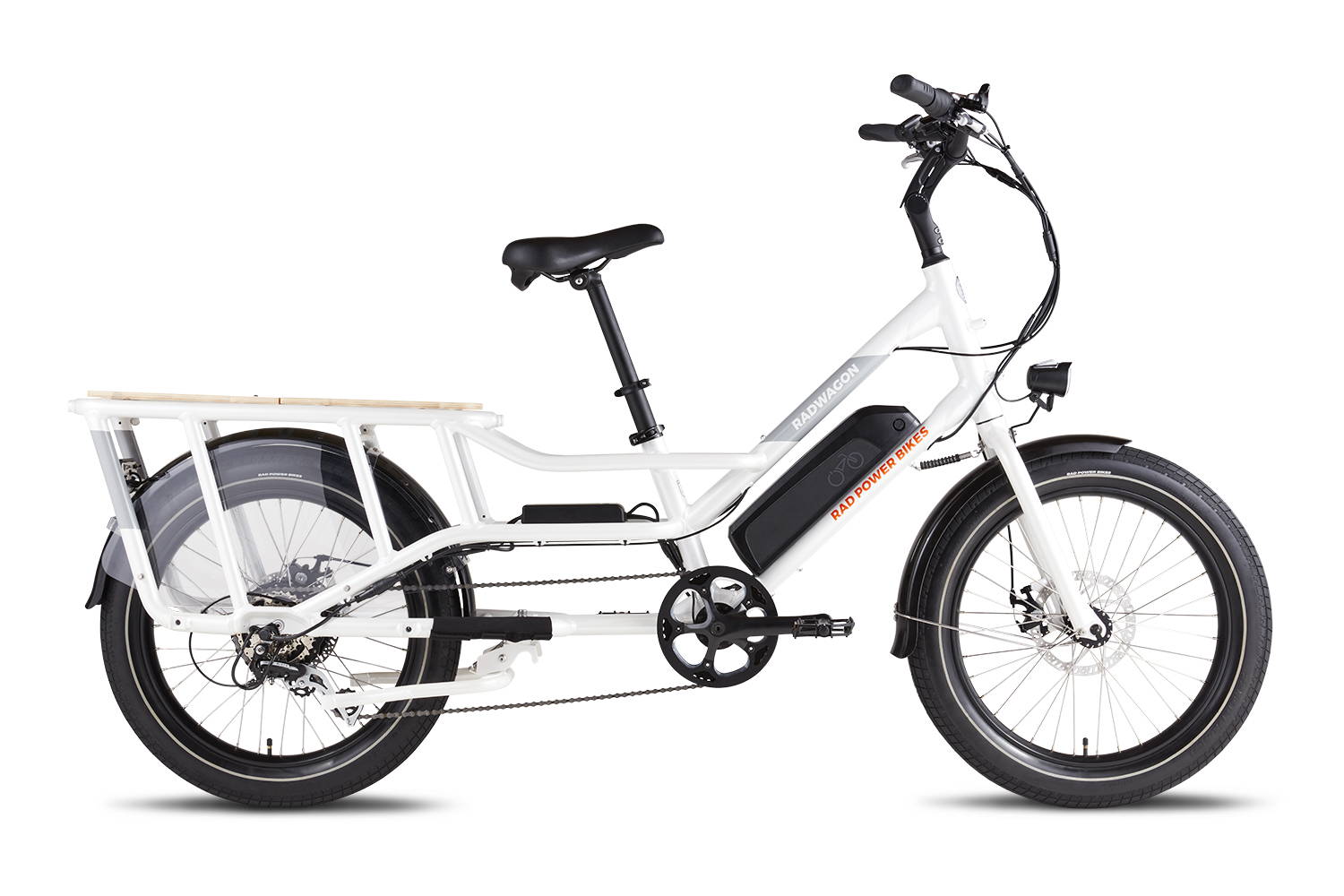 Recalled RadWagon 4 Electric Cargo Bike (White)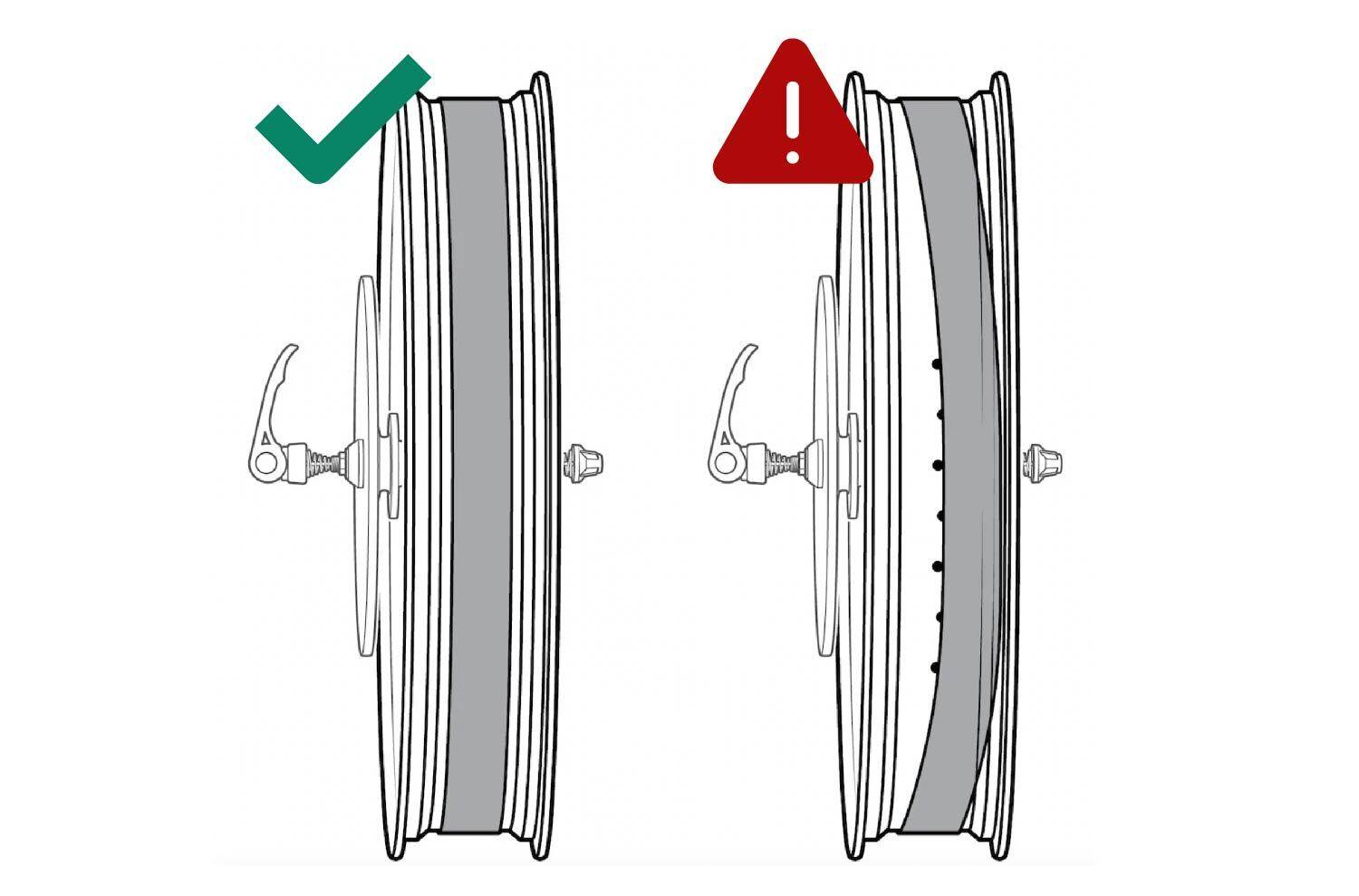 If the rim strip is misaligned, as indicated by the Red Triangle, your RadWagon 4 is affected by this recall.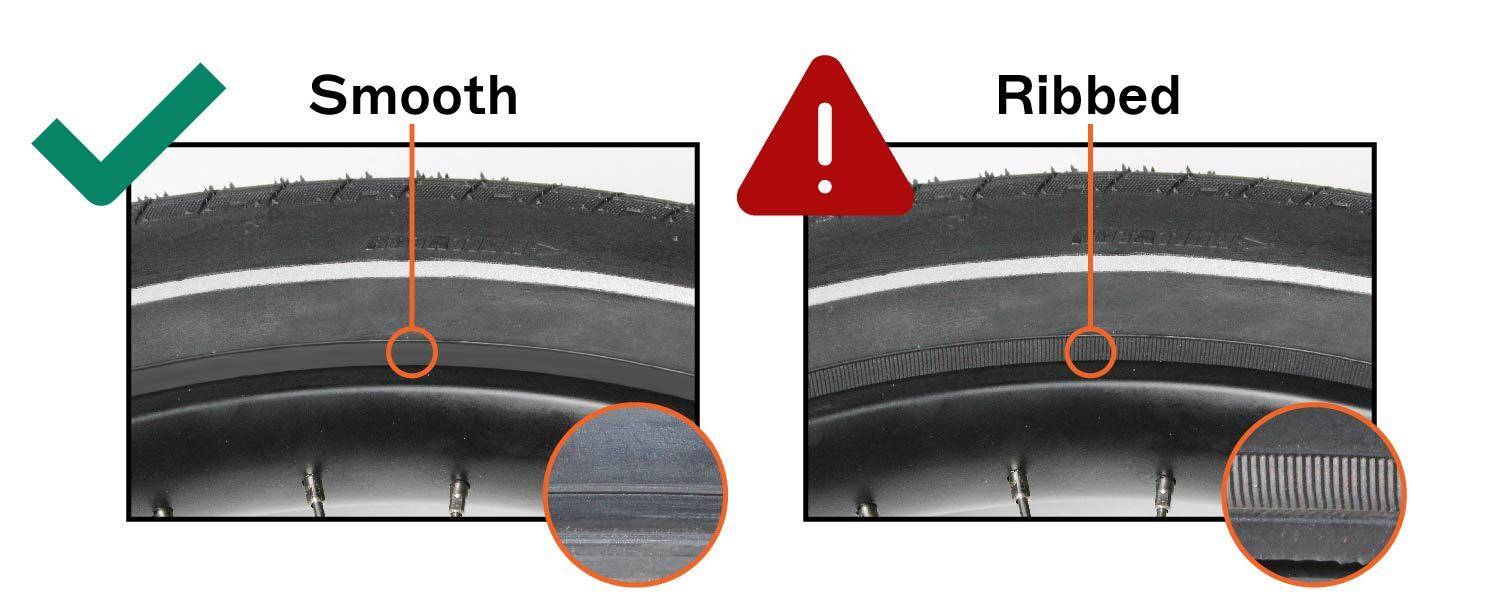 If your tire is identified with a ribbed sidewall, as indicated by the Red Triangle, your RadWagon 4 is affected by this recall.
About the U.S. CPSC
The U.S. Consumer Product Safety Commission (CPSC) is charged with protecting the public from unreasonable risk of injury or death associated with the use of thousands of types of consumer products. Deaths, injuries, and property damage from consumer product-related incidents cost the nation more than $1 trillion annually. CPSC's work to ensure the safety of consumer products has contributed to a decline in the rate of injuries associated with consumer products over the past 50 years.
Federal law prohibits any person from selling products subject to a Commission ordered recall or a voluntary recall undertaken in consultation with the CPSC.
For lifesaving information:
- Visit CPSC.gov.
- Sign up to receive our e-mail alerts.
- Follow us on Facebook, Instagram @USCPSC and Twitter @USCPSC.
- Report a dangerous product or a product-related injury on www.SaferProducts.gov.
- Call CPSC's Hotline at 800-638-2772 (TTY 301-595-7054).
- Contact a media specialist.
Additional Information
For more information about the RadWagon 4 Rim Strip issue, click here
For more information about the RadWagon 4 Ribbed Tire issue, click here