Go anywhere. Do anything. All with peace of mind.
Add a protection plan in cart when ordering through Rad Power Bikes, or email  support@radpowerbikes.com to add coverage to a Rad ebike up to 90 days after purchase.

Product Protection Benefits

Your ebike is covered in case of accidental damage caused by drops, breaks, or spills, plus your manufacturer warranty is extended in case of a mechanical or electrical failure.
If your ebike stops working or fails, Extend will repair or replace it. No fees. No deductibles.
Total convenience with 24/7 online support. Simply file a claim with your email address or Extend contract ID (most claims are resolved in minutes).
Your ebike purchase comes with a 1-year limited warranty from Rad.
Extend provides affordable extended protection for your product after the manufacturer's warranty expires with a modern, and easy to understand process, as well as accidental damage not covered by the manufacturer's warranty from day one.
Add Extend to your purchase during checkout. Extend will work directly with you to get your product repaired or replaced.
Life happens. We've got you covered from accidental damage starting on day one through your chosen term.
Filing a claim is easy.
Simply contact Extend online or by phone at (877) 248-7707. They'll process your claim in minutes and once approved, send you details on your repair or replacement.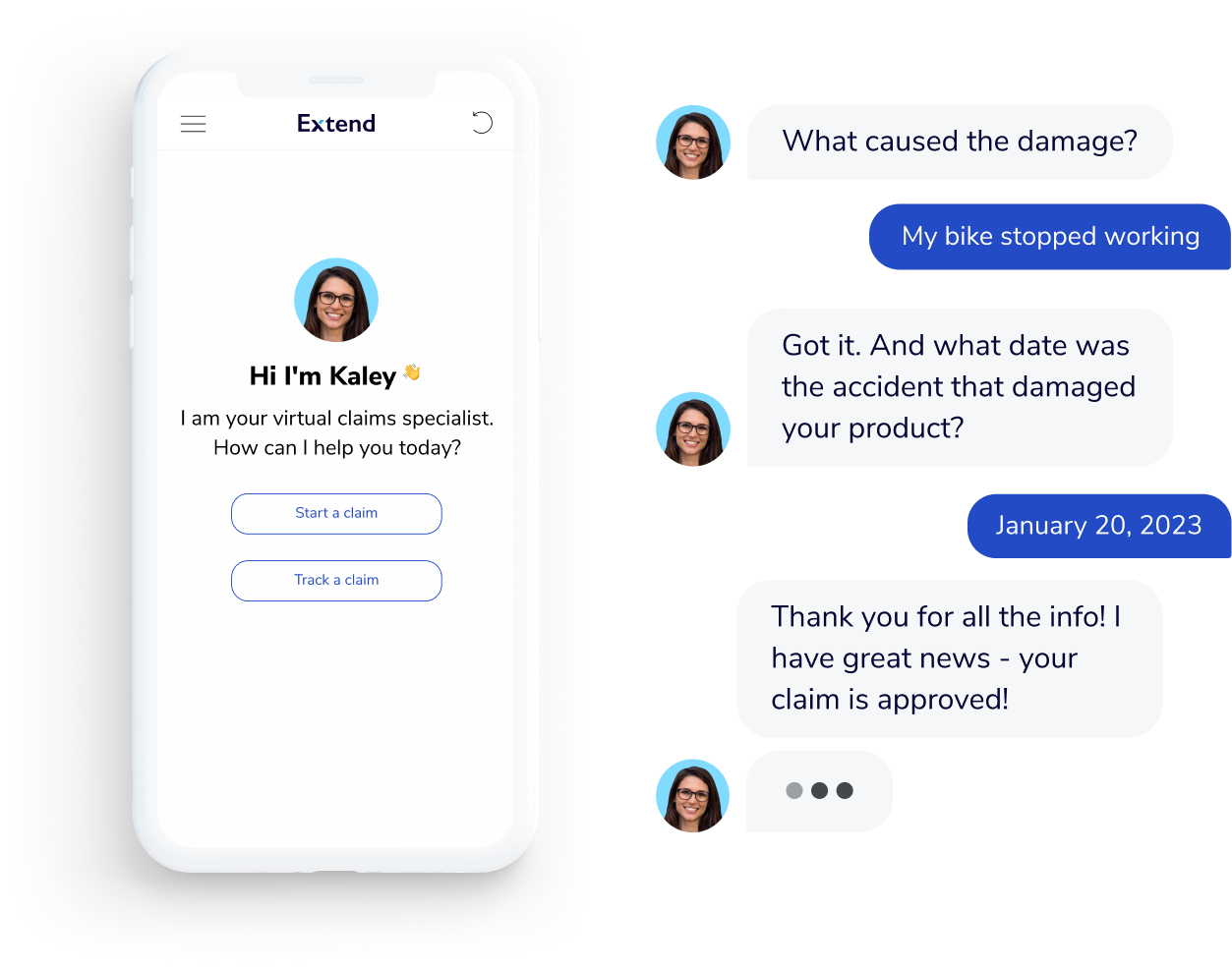 How do I add product protection?
Add a protection plan in cart when ordering Rad Power Bikes. Or text 800-939-3010 to add coverage to an existing Rad Power Bike up to 90 days after purchase.
What do I need to provide if I file an Extend claim?
When filing a claim with Extend, you will simply need to provide either your contract ID,
email address, or another identifying piece of information.
What if I need to return my product?
If you return your product, Rad Power Bikes returns the amount you paid for product
protection. Depending on how much time has passed since your purchase, Extend may
issue a prorated refund, less any paid claims.