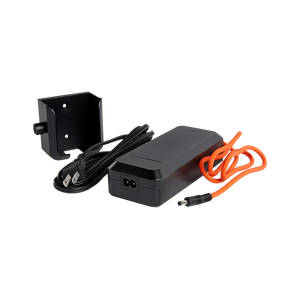 Our battery charger is compatible with all Rad Power Bikes' batteries released between 2017 and today.
All spare parts are final sale.
Overview
The Rad Battery Charger is 100-240V and 50-60Hz input compatible for worldwide use; designed with standard North American 2-prong plug. It features a simpler user interface and improved design to help protect your battery's electronics. A wall mount is included to help you set up your own personal charging station.
Notes
All ebikes come with a charger; only purchase if you want an extra charger or need a replacement.
---