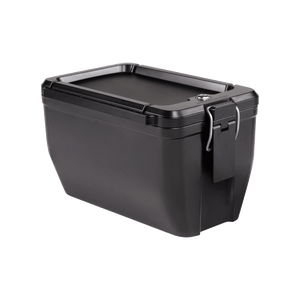 Keep your items under lock and key with this rear-mounted, waterproof accessory.
Overview
Protect your cargo from the elements — and keep it safe when you need to hop off your ebike to run an errand. The Hardshell Locking Box mounts to your rear rack to secure your items under lock and key when you're on the go. This patent-pending accessory is made of durable material, is roomy enough to fit a standard helmet, and features a removable floor panel for small, must-have items.
Have more to carry? Designed to fit seamlessly with the Hardshell Locking Pannier.
---