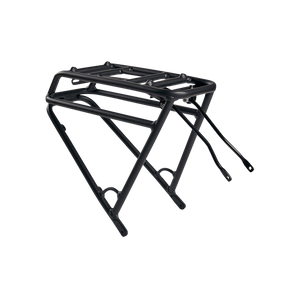 Gear up for adventure! The RadRover Rear Rack allows riders to carry gear up to 55 lbs.
Overview
Capable of carrying up to 55 lb (25 kg), this accessory is designed to complement all RadRover models.
Includes all the hardware required for mounting, as well as a brake light extension cable for mounting the integrated brake light.
---